Order within 0 hrs 0 mins 0 sec and select free shipping during checkout.
"By far the best alternative to high-priced hearing aids!"
"Trying these was the best thing I have done for myself in a long time. I can hear the TV in the den from the kitchen right out of the box, my $1,800.00 pair was never this good! With the money-back guarantee you owe it to yourself to try them out and witness the difference!" - Edna D. 
This small and unassuming device is creating a stir among doctors…
Tired of the frustration of trying to carry a conversation when all you can hear is an infernal racket in the background?
Fed up with your partner yelling at you to turn the TV down – and the inevitable eye-roll when you say you can't hear the TV if it's too quiet?
Perhaps you're reluctant to get a hearing aid because of the exorbitant price...

And the discomfort of having a huge dangly thing flopping around your ear all day long...
"Good news: Now there's an AFFORDABLE, yet POWERFUL and DISCREET SOLUTION"
Speechless
It's amazing how OVERPRICED most hearing aids are. I have tried both in the ear and over ear aids that cost well into the THOUSANDS.. and Audious is up there with the best of them, for a fraction of the cost
We LOVE these!
They were shipped quickly and we were amazed at how well they worked, and also how comfortable they felt....actually a lot better than the $5,000 pair we had. Give it a try, you won't regret it!
Don't be fooled by the Audious hearing aid's tiny size – it packs a lot of punch into its comfortable, virtually invisible design.
…And comes at a price that means everyone can afford to hear again.
Even doctors are reluctantly admitting that Audious is the best value hearing aid available today…
…Which we know must sting since it eats into their profits from sales of more expensive models!
The Audious hearing aid is designed for people with MILD to SEVERE hearing loss who are seeking a powerful yet affordable device that gives them their old ears back:
Built-In Power: Good things do come in small packages. Audious works for mild to severe hearing loss so you never miss a word, song, or laugh.
Custom-like Comfort: Hearing aids should feel like they're a part of you. Get custom-like comfort that lasts all day and night.
Tinnitus Masking: 

Have ringing in your ears? Audious boosts the sound around you to help overcome the sound of tinnitus and make it less noticeable.



Affordable: Premium hearing aids at a fraction of the cost. Because no one should lose out due to budget.
Discreet: Ever wanted to be invisible? Flesh-colored tones mean no one will know you're wearing hearing aids.
Charging Dock & Travel Case: Store and charge your hearing aids at home, work, or when you travel. Micro USB charging cable included.
Crystal Clear Sound: Noise-reducing technology ensures you catch every sound whether you're on the phone, watching TV, or having a conversation.
Made for Masks. Our custom hearing aids won't get tangled or pulled off when wearing or removing face masks.
"The best value rechargeable hearing aid, and it's not even close!
"You can buy entire computers for a few hundred bucks these days, yet companies are still charging thousands of dollars for hearing aids. Doesn't make sense. Audious is one of the only companies that I recommend to my clients. The price and quality of these devices are unmatched."
Audious is rapidly becoming the internet's favorite hearing aid. Isn't it time you discovered why it's life-changing?
Whether you're watching TV, talking to your friends and family at a party, or listening to a great sermon at church...

Audious makes sure that you hear every last syllable as clear as day while eliminating annoying background noises.
WARNING: One side effect of wearing Audious hearing aids is a newfound sense of confidence – you may just find yourself taking charge of conversations!
Audious is all-inclusive. Just place your order, and get everything you need.
Start hearing your life again – order your Audious hearing aids today!
90-Day Money-Back Guarantee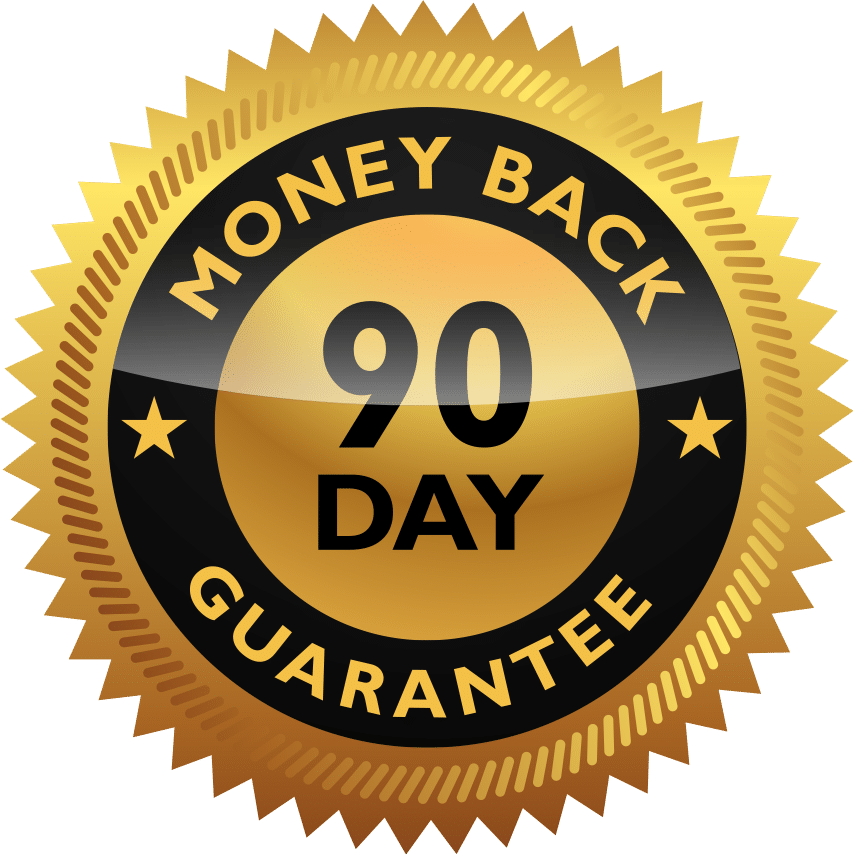 We're confident that our hearing aid will be an absolute life-changer for you. Give them a try for 90 days. If you are unsatisfied for any reason, let us know and we will reimburse you in full.
Frequently Asked Questions
Not at all! Our devices are configured for the most common types of hearing loss right out of the box - they're also very easily adjustable (as shown in the user manual). Generally, they work for most of our customers as is. If your hearing loss isn't as common and our device isn't the right solution for you, no worries - let us know within 90 days of receiving your hearing aids and we will refund you in full as part of our "love or it's free guarantee."
Our devices can reach a full charge in as little a 4 hours. You can expect up to 2 days of continuous use on a single charge.
We include a variety of sized earbuds with your order, allowing you to find your perfect fit. If the provided ear buds don't fit, let us know and we'll send more sizes!
Definitely! It's not a cure, but our hearing aids boosts the sound around you to help overcome the sound of tinnitus and make it less noticeable.
Hearing loss is complex and there isn't one perfect solution for everyone. We get it. That's why we offer a 90-day money-back guarantee. If for any reason you are not satisfied with your purchase, simply contact us within 90 days of receiving it and we will send you a full refund.
Audious is all-inclusive. With your order, you will receive:
- 2 Hearing Aids (left and right)
- 1 Fast Charging dock
- 1 Travel Case
- 1 Cleaning Brush
- Wax Guards
- Multiple sized earbuds for you to find your perfect fit
- User manual
Did you know that two-thirds of the cost of most hearing aids is paying the salary of a doctor or audiologist? Doesn't seem fair, does it? That's why we cut out the middle men, doctors, and sales offices to offer you state of the art hearing aids at a fraction of what most companies charge. Now you can get premium and high end hearing aids without breaking the bank!